Over the past week an Australian KFC commercial showing a white Australian cricket fan in the midst of black West Indies fans handing out fried chicken caused a lot of uproar.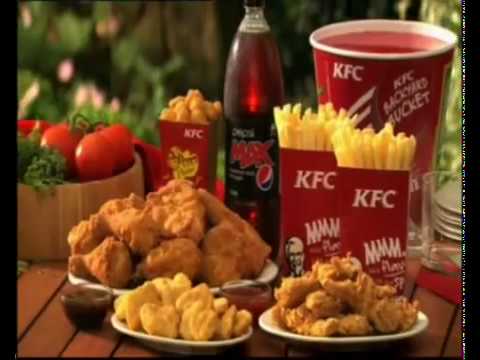 The controversy started when the commercial was (illegally, I might add) uploaded to YouTube. The negative reaction it received in the US surprised many people around the world, as outside of the US, people are not too familiar with US stereotypes (and why should they?). Americans saw the ad as racist since it depicts a white person handing out fried chicken to black people, because he tried to make himself feel more comfortable. An African American eating fried chicken is a very common stereotype in the US (but US only).
Before anything, let me ask you this: Do you really think that Australian producers of an Australian commercial for the Australian market would implement a US stereotype that nobody in Australia knows about to make fun of African Americans?
The US public criticized the commercial with such force that KFC decided to stop airing it in Australia, but by doing that another stereotype is being fed. The US is seen as a bully by many countries around the world and getting a company to pull the plug on a commercial that was not even meant to be shown in the US feeds exactly that stereotype.
There are many things we can learn from this: First of all, with today's technologies nothing stays local or regional anymore, but is accessible worldwide. We learned that the hard way when it comes to airplanes and contagious diseases. With services such as YouTube, Facebook, Twitter, etc., videos, information and opinions can reach even the furthest corners of the planet, but does that really mean that content, no matter for what region it was created, has to go through a worldwide cultural audit, because somehow, somewhere, someone could take it the wrong way? Think about the added costs for even the smallest projects. The commercial has not received any negative feedback in Australia and I am sure it would have been changed to fit within our cultural guidelines, if there had been a plan to air it in the US as well.
US commercials use stereotypes all the time, Germans in Lederhosen, comes to mind, so why ridiculing a foreign commercial that wasn't even meant to stereotype or even insult? Or do you hear of any uproar in India, because US commercials show that hamburgers are made from cows?
People just try to read too much into it. Political correctness and cultural audit is a good thing, but in this case goes too far (and that comes from a guy that enforces cultural audits on a daily basis). Sometimes it is really just what it is, a fan within a group of fans of the opposite team trying to enjoy the game. In this commercial the team colors are important not the color of people.